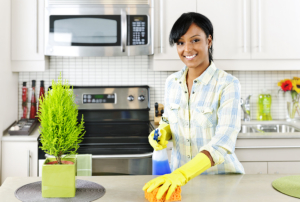 Genesis Cleaning Services, Inc. started with a simple aim and that is to keep our clients satisfied with our services. A small company at first with very few personnel to service the growing demand from both private and small business clients, we have grown steadily to become one of the most trusted providers there is in the San Diego area. We are a full-service company, bonded and insured and perpetuating the trademark of excellent cleaning practice.
Our Philosophy
Our philosophy is one of long-term client relationship, built on education and close personal communication. We take pride in providing positive, visible results from the time our personnel begins work in your facility. Now more than ever, Genesis Cleaning Services, Inc. is committed to building mutually valuable relationship that lasts by serving clients better and solving problems more promptly and efficiently than our competitors.
Our staff is composed of highly qualified cleaning technicians and experts dedicated to meet every cleaning goal. Our people are courteous, respectful of the privacy of your things and living space, and are highly knowledgeable about the most effective techniques in cleaning. You can trust us to maximize the cleaning time to sweep, scrape, scrub, polish, mop, and leave with your place all fully spotless in the spic and span. We will clean all the areas you need us to and carefully note into detail the specs of which not to touch or not to clean, whichever instructions come and are considered in the given service proposal.
Put Genesis International to the test and expect better than the rest!
Don't hesitate to give us a call at 858-566-5515 for more information and inquiries on service request. You may also leave us a message online and we will get back to you immediately.